Rochelle Jordan's voice is smooth. Buttery smooth with a syrupy polish that belies her career lifespan yet hints at its trajectory. Hailing from the screwface capital of the world (Toronto for you urban plebes), her latest effort, the 15-track mixtape ROJO demonstrates her love and admiration for artists like Amerie and the late Aaliyah.  On ROJO, Jordan and producers Klash bring the danceable 1990′s styled R&B groove with verve.
Slated to appear this weekend at the Known (Un)Known indie urban artist event during this weekend's Kuumba festival down at Harbourfront, expect Jordan to show why she's one to watch.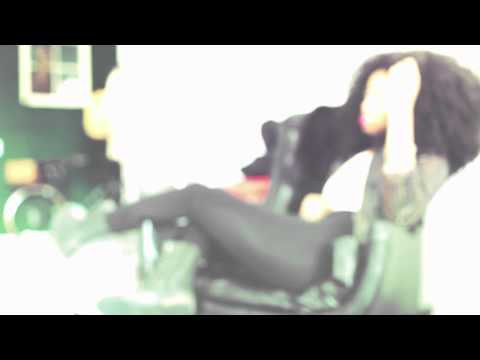 Q: What about the upcoming album are you most excited about?
A: I'm just excited that the people who listen to my music get it. So I guess the most exciting part about it is knowing that I can really just do whatever I want to do, being 100% me on this album because people have taken to the real me. I live to create, so I'm excited in general.

Q: How would you describe your style? Who are your musical influences?
A: My music is R&B and it's very much feeling based. Real emotions coming through musically and lyrically. In terms of sound, I like to say I'm just a mash up of everything I've loved growing up, My influences: Missy Elliot, Michael Jackson, Aaliyah, Faith Evans. It's…what they left behind in my soul…I took all of that and made it my own.
Q: Who is your target fan/demographic?
A: My target is the whole world! But realistically I feel like I cater to a lot of women, they get what I'm saying. Being a girl you're trying to find yourself, you're confused, you're fighting self esteem issue etc., but you're growing and learning how to be a lady. I'm learning everyday how to be a lady and I think they are relating to that through my music. A lot of guys really like how I'm coming across as well. I never really even thought about what demographic I was trying to cater to…I just put my music out but now I'm seeing who is feeling me.
Q: What separates you from current singers right now?
A: We (current production team Protostar and I) have found a lane in R&B that has been missing for years. People missed it and they are happy its being revived, I hear this often. I just want to bring that feeling back again for my own sanity. Im not doing 90′s music, I think I've just tapped into the feeling of that 90′s mainstream R&B sound also adding our own futuristic twist to it. With that being said the KEY thing that makes an artist stand out in the spot light of other artists, is when they are being 100% themselves. That naturally separates you from the pack. Not trying to be Lady Gaga, But not TRYING not to be lady gaga…just simply yourself. That's when you shine the most. Haha words of advice.
Tags:
Four Questions
,
Rochelle Jordan
,
ROJO